Fifty Years of Challenging in New Technologies and Fields
Thanks to our customers, we celebrated our company's 50th anniversary in 2016.
We have been fortunate with many repeat customers, some of who have been doing business with us for more than forty years. We proudly believe that it is because of our commitment to machining to provide what our customers request for.
We have been exerting ourselves to improve our technology according to our customers' requests by accumulating our knowledge on machining with the spirit of manufacturing that aims for high-quality, quick delivery and low cost.
1.Building the Stage of Design and Development with the Mass Production in Mind and the Manufacturing Process
We manufacture from single-part processing, to a small lot of ten parts per month, to mass production of several hundreds of parts per month. We incorporate our manufacturing technology that controls the quality variation and the non-conformance in the prototype stage. It is crucial to establish the manufacturing stage that allows not only high-qualitied prototypes in a short span of time but also mass production.
2. Supporting the Prototyping as well as the Development
We are actively involved with projects not only with drawings in place but also from the prototype development stage. Even at the stage when it is unclear whether machining is possible, we make an effort to reduce cost by paying attention to tolerances for specs and parts. We have a wide range of knowledge in multiple industries owing to our experiences of handling prototyping for various fields.
3. Responding to Production in a Large Variety and Various Quantities
We have built the system that support single-item and small-lot production as well as mass production. It allows us to respond to a variety of needs in different stages from single-model production in the prototyping phase, to the initial small-lot processing phase, and to the mass production processing phase. Depending upon phases, production technologies and quality assurance required are quite different, but we provide the optimal solutions to each order with our extensive knowledge and experience.
4. Improving the Quality Assurance
We have acquired JIS Q9100 certification which is corresponding to the international standards AS9100 to specialize in the quality management system in the aerospace and defense industry in addition to ISO 9001. This allows us to continuously improve our operational efficiency as well as to enhance our organizational structure that makes it possible to assure quality. At the same time, we emphasize a sense of compliance among employees.
Our company has been recognized by numerous large corporations for our operational structure that accurately corresponds to the internal quality assurance system according to each customer's quality requirements.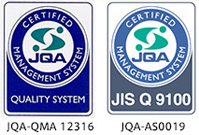 Certification / registration agency: (one good) Japan Quality Assurance Organization (JQA) Registration number: JQA – QMA 12316 (ISO 9001) JQA-AS0019 (JIS Q9100)
With our 15-years of experience on simultaneous 5-axis machining, we provide industry-leading value to our customers.
Benefits of Our 5-Axis Machining
We manufacture with the most appropriate machine for what is required by different workpieces with a variety of 5-axis machines.
We make it possible to reduce both time and cost by using a 5-axis machine that is optimal for the shape and size of the workpiece.
---
We are compatible with needs of combining turning and milling processing.
There are 5-axis machines for turning machining as well as machining that can be performed on both NC lathes and 5-axis MC.
---
We actively respond to our customers' VE proposals at the prototype development stage while we make our own proposals of shapes that profits the advantages of 5-axis machining based upon 3D-CAD model.
We contribute to promote a project even at the early stage without parts diagram.
Teleconferences are offered as well when necessary.
---
We have set up 5-axis machining in the way that it works with automated operation in order to support mass production after prototyping.
This contributes to short development lead times from the launch phase to mass production.
---
We make it easier to manufacture a wide variety of products in small quantities with process integration that reduces types of jigs.
Our production lot varies from three, five, ten to hundreds.
---
We understand the high value of manufacturing in relation to production engineering, production control, manufacturing and quality assurance based upon our experiences with manufacturing for the aerospace and defense industry in accordance with JIS Q9100 certification.
---
We not only cut out of a block but also provide multi-face machining. It contributes to process integration such as in case of casting with indexial multi-sided machining instead of simultaneous 5-axis machining.
For example, it could be time-consuming and costly if a palm-sized workpiece had to be processed on the table of a 5-axis machine that is nearly one meter long since it would require to use a large jig or a tool with the protruding length.
Installation of Simultaneous 5-Axis Machining Center
At our company, Dainichi, we have increased the number of 5-axis machines every year since we first installed Mazak VARIAXIS 730-5XII in 2016, now we are operating 25 of them.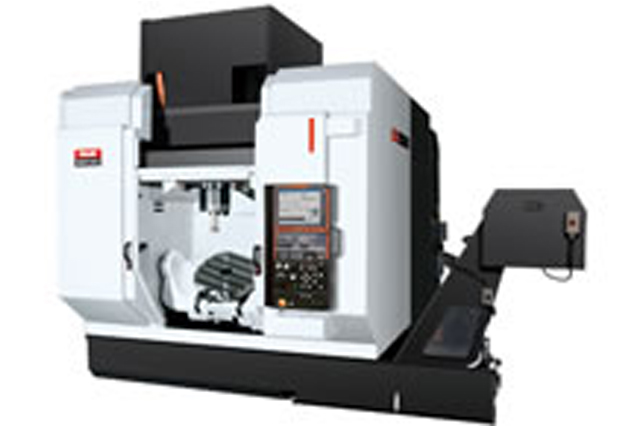 On a 5-axis machining center, the cutting tool moves across the X, Y and Z linear axes as well as rotates on the two axes along with the forementioned linear axes. The issue is that interferences sometimes occur. For instance, if a workpiece of ø100mm is processed on a table of ø1,000mm, the spindle interferes with the table unless the workpiece is raised.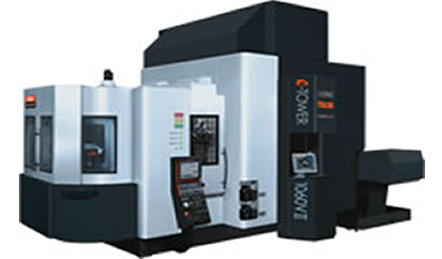 In other words, "One size fits all" is not a feature of 5-axis machining. That is why various 5-axis machines are needed to fit different sizes and shapes of workpieces. In order to accommodate various needs and requests from our customers, we have a variety of the machine's table sizes from the minimum of ø180mm to the maximum of ø1,000mm.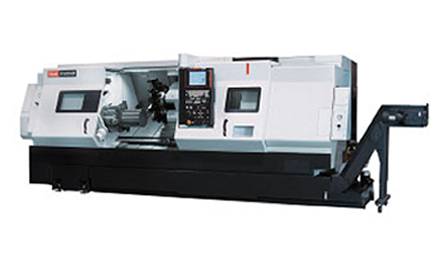 5-Axis Machining Process Flow
1. Creating a 3D model
We create 3D CAD models based upon model information such as drawings, point clouds, data provided from our customers.
We support various data formats such as Solidworks and CATIA.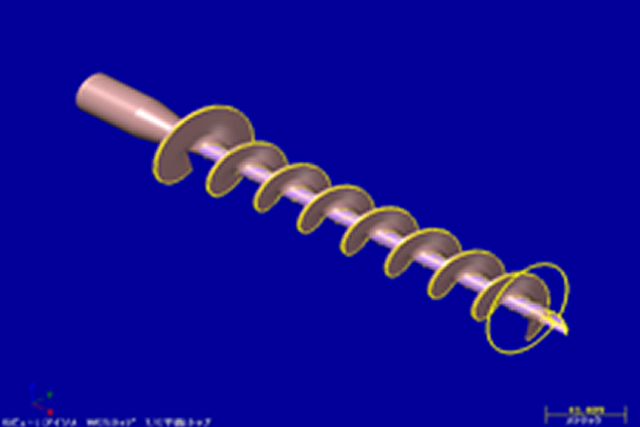 2. Creating a Machining Program
We generate the tool path for machining according to the 3D model by using CAM such as Mastercam.
We create a NC program by choosing the optimal cutting tool and machining angle based upon our extensive experience with many varieties of 5-axis machining.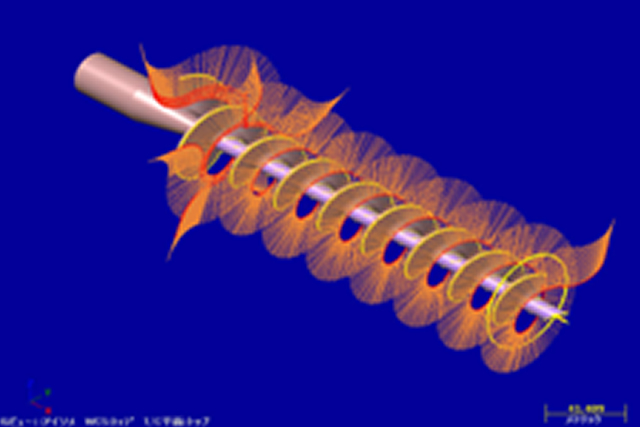 3. Verifying a Program
We analyze the NC program derived from CAM by Vericut, the best simulation software on the market, and run an interference check for when multi-tasking machines are operated.
We achieve efficient processing by adjusting the machining path to be optimal for each machine.
4. Machining
We process with the verified NC program.
Even with the verified NC program, we find it necessary to check the sound and vibration of the cutting tool such as end mills at first, and we also make further adjustments depending upon processing conditions.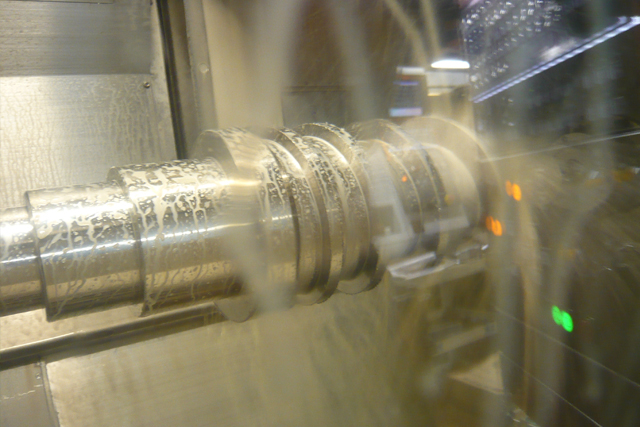 5. Inspecting the Finish Products
We perform inspections in accordance with our customers' instructions.
We also offer contact measurement by the 3D measuring machine as well as inspect complicated shapes by laser beams.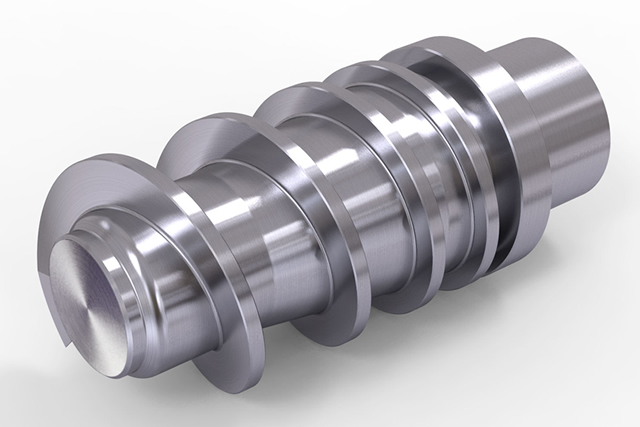 High-Efficiency Machining for Complicated Workpiece Shapes Using the Latest 5-Axis Machine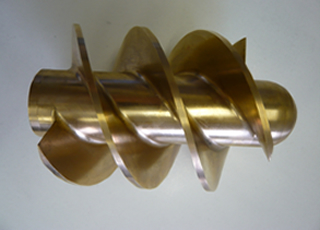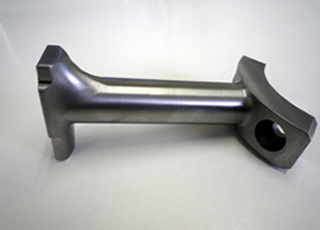 For quality assurance, we have put the inspection system in order with a 3D measuring machine in the temperature-controlled environment. It is possible to measure 3D shapes by scanning as well. We also use a 3D laser scanner to inspect 3D shaped products and shapes of casting and canning materials. Shapes are confirmed by comparing a 3D model and scanned data.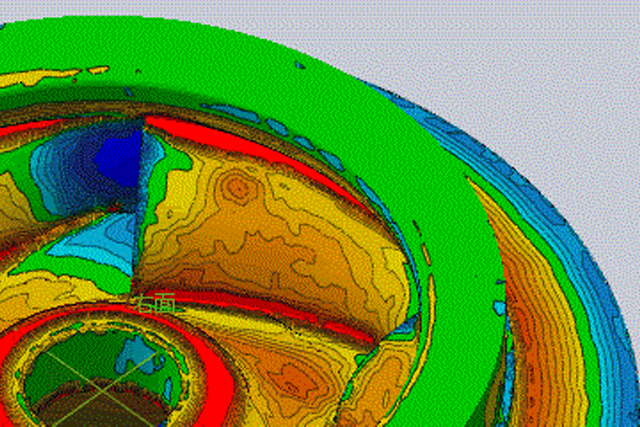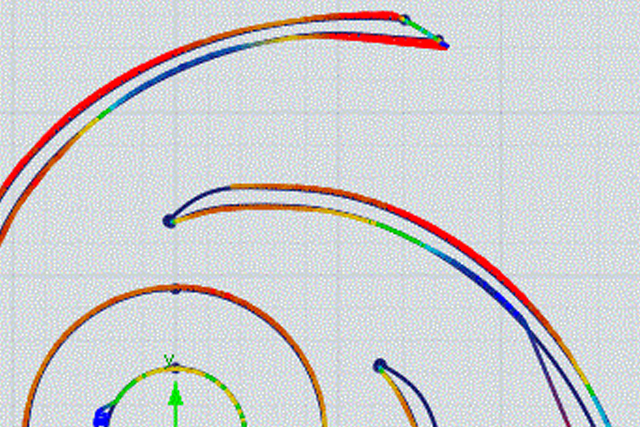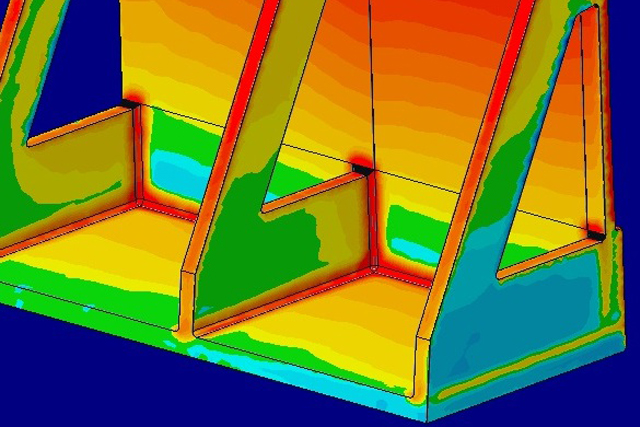 Capital Equipment Items
| | |
| --- | --- |
| Simultaneous 5-axis control combined processing machine | 23 units |
| Indexed 5-axis controlled multi-axis processing machine | 1 units |
| Simultaneous 4-axis control combined processing machine | 1 units |
| Machining center (3 axis processing machine) | 3 units |
| NC lathe | 5 units |
| 3D measuring machine | 5units |
Machining center(including simultaneous 5 axis control processing machine)
Manufacturer
Model
size
quantity
MAZAK
VARIAXIS 630-5XⅡ T
X 630 x Y 765 x Z 600
2
(Simultaneous 5-axis control) (with turning function)
Maximum work φ730 x 500
MAZAK
VARIAXIS 730-5XⅡ
X 730 x Y 850 x Z 560 #50
2
(Simultaneous 5-axis control)
Maximum work φ730 x 500
MAZAK
INTEGREX i-200S
X 615 x Y 250 x Z 1077
1
(Simultaneous 5-axis control)(with sub spindle)
Maximum work φ658 x 1011
MAZAK
INTEGREX j-400
X 615 x Y 250 x Z 695
1
(Indexed 5 axis control)
Maximum work φ640 x 629
MAZAK
INTEGREX 200-Ⅳ
X 580 x Y 160 x Z 1045
1
(Simultaneous 5-axis control)
Maximum work φ660 x 995
MAZAK
INTEGREX/e-1060V/8Ⅱ
X 1875 x Y 1060 x Z 1345 #50
1
(Simultaneous 5-axis control)(with turning function)
Maximum work φ1250 x 1250
MAZAK
MAZATECHV-815(Simultaneous 4-axis control)
X 2032 x Y 810 x Z 750 #50
1
DMG MORI
DMU 70
X 750 Y 600 Z 520
1
DMG MORI
DMU 60
X 750 Y 600 Z 520
1
DMG MORI
MILLTAP700
X 700 Y 420 Z 380
1
MAKINO
D500
X 550 Y 1000 Z 500
1
MAKINO
DA300
X 450 Y 620 Z 500
1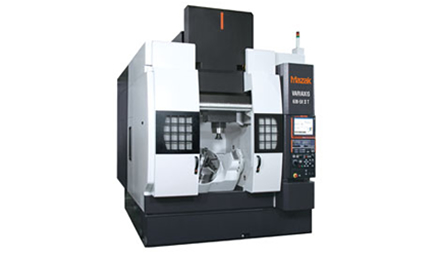 MAZAK VARIAXIS 630-5XⅡT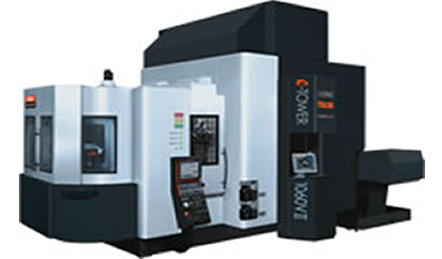 MAZAK INTEGREX e-1060V/8Ⅱ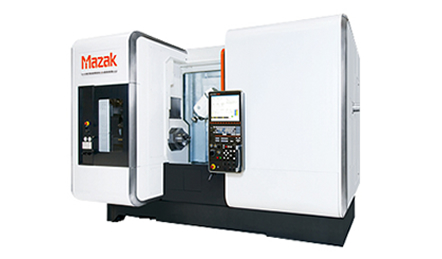 MAZAK  INTEGREX i200S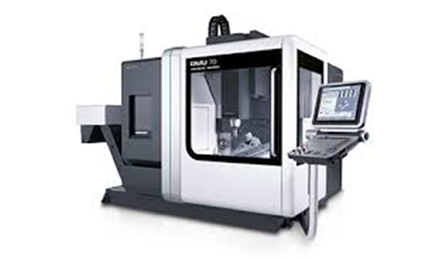 DMG MORI DMU70
NC lathe (including compound lathe)
| | | | |
| --- | --- | --- | --- |
| Manufacturer | Model | size | quantity |
| MAZAK | QT NEXUSⅡ 450 M (With Milling function) | φ580 X 310 Z 1070 | 1 |
| MAZAK | QT NEXUSⅡ 450 | φ580 X 310 Z 1070 18 | 1 |
| MAZAK | QT NEXUSⅡ 300 | φ420 X 225 Z 680 | 1 |
| MAZAK | QT NEXUSⅡ 200 | φ350 X 185 Z 541 | 2 |
| MAZAK | QT SMART300 M | φ420 X 225 Z 680 | 1 |
| MAZAK | QT SMART200 M | φ350 X 185 Z 541 | 1 |
| DMG MORI | NLX3000/1250 | φ420 X 280 Z 1370 | 1 |
| DMG MORI | SL-403 | φ710 X 345 Z 995 | 1 |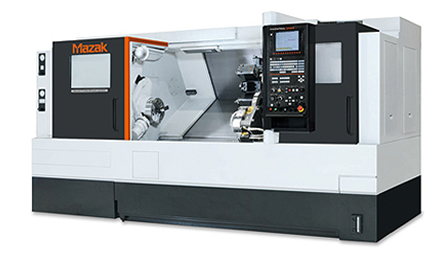 MAZAK QUICK TURN SMART 300M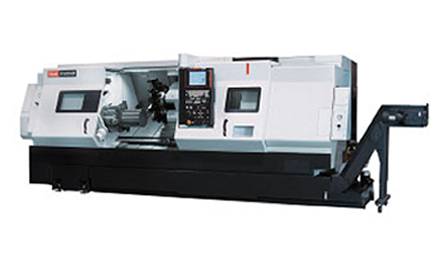 MAZAK QUICK TURN NEXUSⅡ 450(M)
Front lathe / Universal lathe
| | | | |
| --- | --- | --- | --- |
| Manufacturer | model | size | quantity |
| Dainichi Metal Industry | DLX120x200(FANUC) | Shaking 1200mm Intercentric space 2000mm | 1 |
| Dainichi Metal Industry | DLX75x150(FANUC) | Shaking 750mm Intercentric space 1500mm | 1 |
Grinder
| | | | | |
| --- | --- | --- | --- | --- |
| Type | Manufacturer | model | size | quantity |
| Cylindrical grinding machine | JTEKT | GE4P-150Ⅱ | φ300x1,500 | 1 |
| Surface grinding machine | Kuroda Seiko | GS-63PF | 600x300x80 | 1 |
software
Type
model
Manufacturer
quantity
CAD・CAM
MASTERCAM
CNC Software
1
HyperMILL
OpenMind
1
simulation
VERICUT
CGTech
1
3D measuring machine / 3D digitizer
Type
Manufacturer
model
size
quantity
3D measuring machine
Tokyo Precision
Xyzax SVA fusion
range of measurement 850/1000/600 With scanning measurement function
1
Tokyo Precision
CONTURA G2
range of measurement 1000/1200/600 With scanning measurement function
1
FARO
FARO ARM QUANTUM
range of measurement diameter 2.4m
1
FARO
FARO GAGE
range of measurement diameter1.2m
1
KEYENCE
XM-1200
 
1
3D digitizer
FARO
Laser Scan
3D laser scanner
1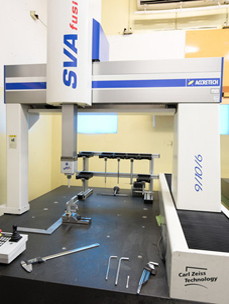 Tokyo Precision Xyzax SVA fusion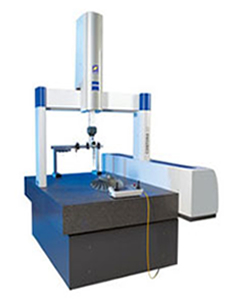 Tokyo Precision CONTURA G2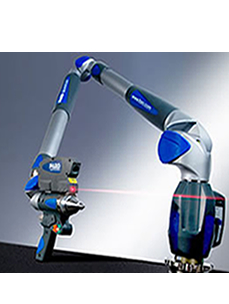 FARO ARM / LaserScan
MAZAK VARIAXIS 730-5x Main specifications
| | |
| --- | --- |
| X axis movement amount | 1875mm |
| Y axis movement amount | 1060mm |
| Z axis movement amount | 1345mm |
| B axis movement amount | -30°~+120° |
| C axis movement amount | 360°(Continuous) |
| Maximum loading work size | φ1250mm x 1250mm |
| Maximum loading weight | 2700kg |
| Main shaft rotation speed | 10000min-1 |
| Main shaft rotation speed | MAZAK INTEGREX e-1060V/8Main shaft rotation speed |