We have been challenging new technologies and fields for 50 years
Our company Daiichi Seiyaku has been patronized by our customers for many years and we have been able to celebrate our 50th anniversary in 2016. Many customers have ordered repeat orders, some of whom have relationships for over 40 years. This is also where we pride ourselves on machining that has been tailored to the needs of our customers. We have listened to the customer's voice and strived to improve the technical level. Meanwhile, we have accumulated know-how in machining to refine the spirit of manufacturing, to achieve high quality, short delivery time and low price.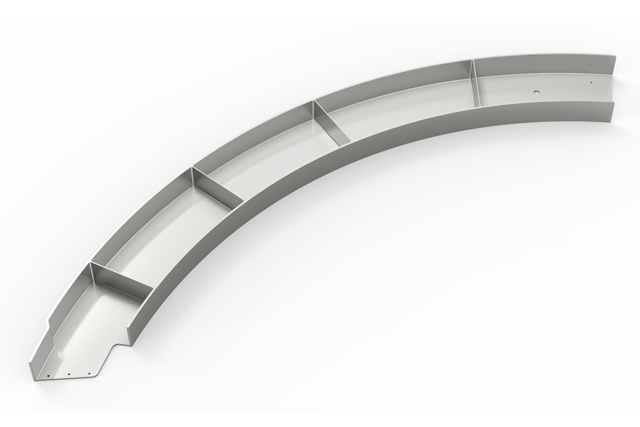 1. Supporting the trial manufacture from the design development stage with mass production in mind and the construction process of the manufacturing process
Our company manufactures parts from single lot processing and from small lot of about 10 pieces / month to mass production of several hundred pieces / month. We are aiming to incorporate production technologies such as control of variations in quality at the time of mass production and non-conformity countermeasures cultivated so far from the prototype stage. We believe it is important not only to manufacture good products in prototypes in a short period of time but also to build a manufacturing process that can withstand mass production.
2. Also supports prototyping including development
We are actively responding not only when there are drawings but also prototypes from the development stage where the drawing contents are not yet established yet. We are trying to respond to certain tolerances, such as specs and parts to be found on the product from the unclear stage whether or not it can be manufactured, while considering constant cost control. Because we are working on prototyping in various fields, knowledge from several industries may be utilized.
3. Responding to multi-product variable production
We are building a system that can respond to single item, small lot, mass production. It is also compatible with single lot production at prototype stage, small lot processing at the beginning of launch, and even mass production processing. Production technology and quality assurance required at each stage are different, but we will build an optimal system based on our extensive experience.
4. Quality Assurance System
In addition to ISO 9001 as a quality management system, we have obtained JIS Q 9100 certification, an international standard for quality management systems specialized in aerospace and defense industries. As a result, we are strengthening the organizational structure to realize quality assurance and continually improving operational efficiency. Emphasis is also placed on employees' high awareness of compliance (legal compliance). In addition, we are certified by many large companies because we have established a system to properly flow down to the internal quality assurance system against customer's quality demands.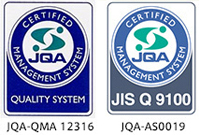 Certification / registration agency: (one good) Japan Quality Assurance Organization (JQA) Registration number: JQA – QMA 12316 (ISO 9001) JQA-AS0019 (JIS Q9100)
15 years working on simultaneous 5 axis control processing, we will provide customers with 5 axis processing value.
Features of 5-axis machining by Dainichi Seisakusho
By arranging 5-axis machines of various variations, you can make products with machines that are perfect for the different machining requirements required by the workpieces. By selecting the optimum 5-axis machine according to the shape and size of the workpiece, time and cost can be suppressed.

---

Even when there is a need to machine a combination of turning and milling processing, it is possible. There are also 5-axis machines for turning machining, and machining can be performed using both NC lathe and 5-axis MC.

---

We will contribute to VE proposal at prototype development stage. We will make shape proposals based on 3D-CAD model that can enjoy the advantage of 5 axis machining as cost merit. We will contribute to the smooth promotion of the project even when we are not yet deployed in parts diagram. It also supports remote conferences.

---

To support mass production after prototyping, we have set up 5 axis machine with specifications that can be used together with automated equipment. It contributes to the vertical launch from development to mass production with a short development lead time.

---

By realizing process consolidation, it is possible to reduce the types of jigs to be manufactured, making it easier to deal with the production of many types of small quantities. Production lot corresponds widely from 3, 5, 10 to hundreds.

---

・Since we are producing products for aerospace, defense and defense based on JIS Q 9100 certification, we understand the importance of manufacturing based on cooperation of production technology, production management, manufacturing and quality assurance.

---

It not only cuts out from the block but also supports multi-sided machining. Contributes to process consolidation in processing such as casting by multi-sided indexing instead of simultaneous 5-axis control processing.
For example, when processing a palm-sized workpiece with a 5-axis machine of a table that is close to 1 m, it will be time-consuming and costly, such as using a large jig or using a tool with a long protruding length.
Introduction of simultaneous 5 axis control machining center
At Dainichi Moku, since the introduction of Mazak VARIAXIS 730-5 X II in 2006, it has been repeated almost every year, now 25 machine axes are operating.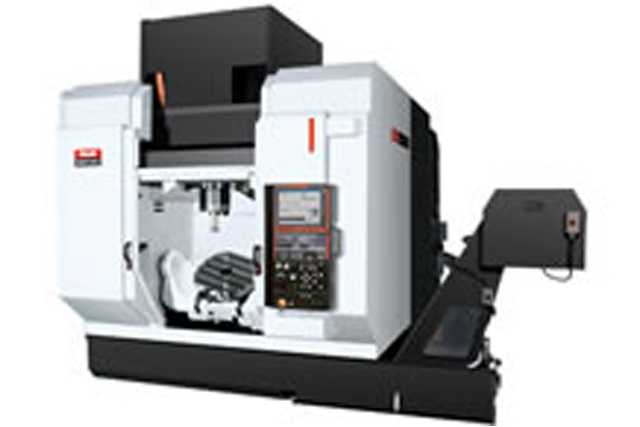 In 5-axis machining, in addition to the three linear axes of XYZ, two axes of rotation along these linear axes are added, but interference with the work is a problem. For example, if you try to machine a workpiece of φ100 on a table of φ1000, problems such as interference of the spindle with the table will occur unless you raise the work from the table.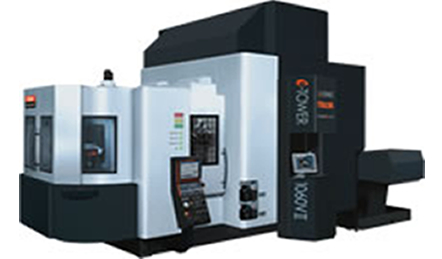 In other words, "Large is not small" is a feature of 5-axis machining, therefore it is necessary to machine with a 5-axis machining machine of machining area that fits the size and shape of the workpiece. Therefore, at Dainichi Seiki, we are trying to realize processing that fits the contents requested by customers by arranging various variations of table size from the minimum φ 180 to the maximum φ 1000.
Flow of 5-axis machining
1. Creating a three-dimensional model
Based on model information received from customers such as paper drawings, point cloud data and data, modeling is performed by 3 dimensional CAD.
It supports many data formats such as Solidworks and CATIA.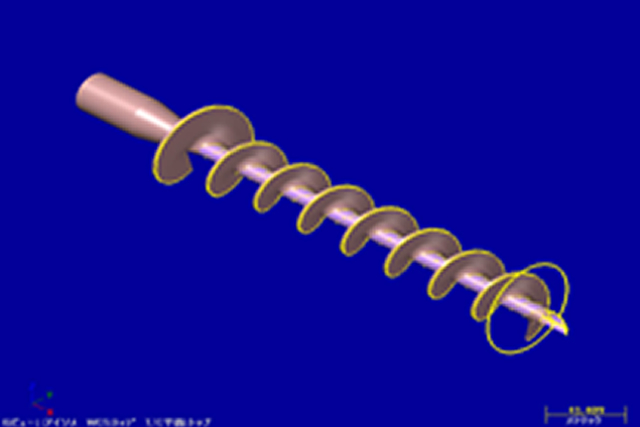 2. Preparation of machining program
We will use "CAM" such as Mastercam to set machining pass for 3 dimensional CAD model, so – called "blade cutting".
Based on experience of many 5 axis machining, we set up optimum cutting tool, machining angle, etc. and create NC program.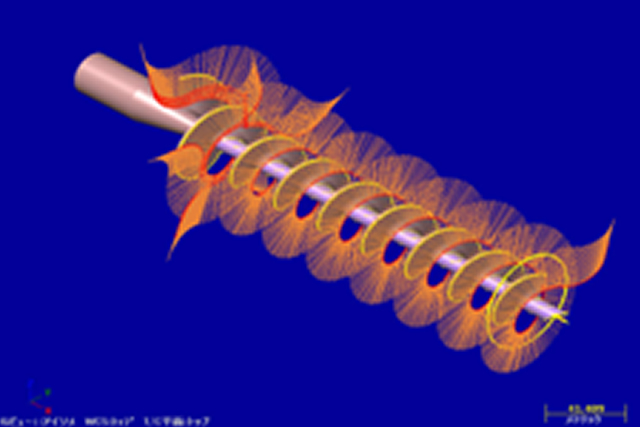 3. Program verification
We analyze the NC program derived by CAM with the highest level simulation software Vericut, and perform interference check when actually processing with NC machine.
In addition, it is possible to adjust to the optimum processing pass according to each machine, thus realizing more efficient processing.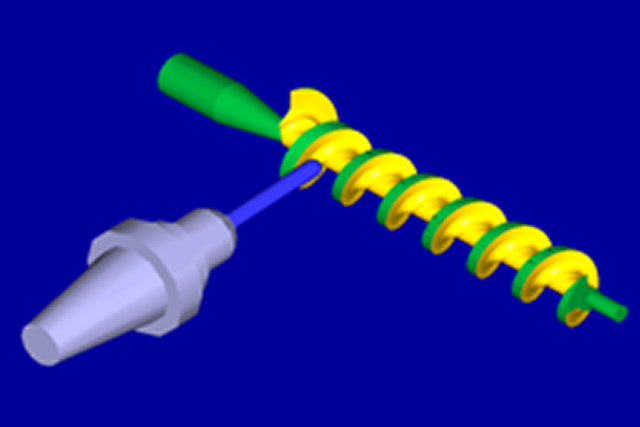 4. Machining
We will process with NC program which is verified.
Regardless of how much NC program you have verified, you first need to check the cutting noise and vibration of the cutting tool such as the end mill and add further adjustments depending on the processing situation.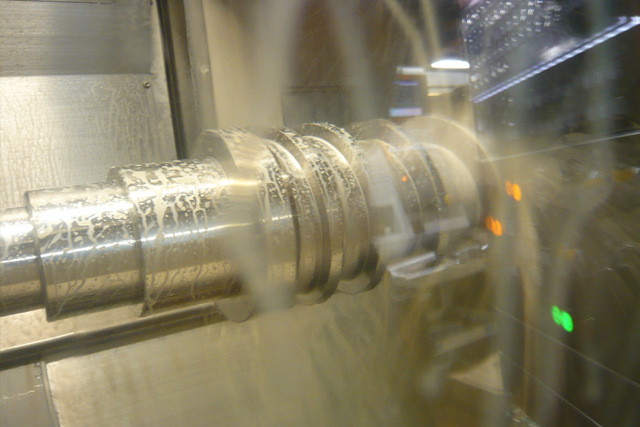 5.Finished product inspection
Perform completion inspection according to customer's designation.
Inspection is also possible by contact measurement with a three-dimensional measuring machine or complicated shape without contact with a laser beam.
High efficiency machining of difficult shape using the latest 5 axis processing machine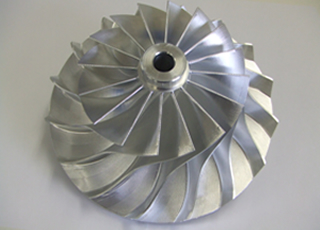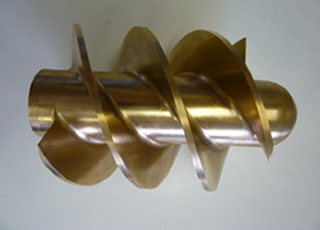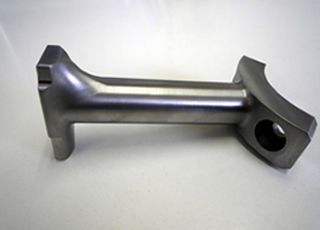 For quality assurance, we have prepared an inspection system with a three-dimensional measuring instrument in a temperature control environment. It is also possible to measure three-dimensional shape by scanning measurement. In addition, we use 3 dimensional laser scanner to confirm the shape of the material such as products of 3 dimensional shape and castings / made cans. The shape can be checked by comparing the 3D data with the scan data.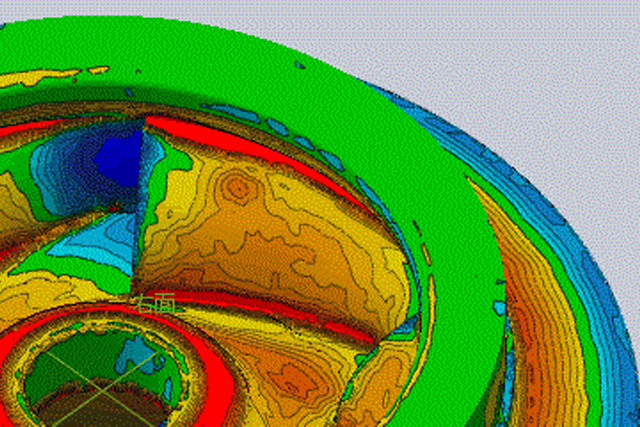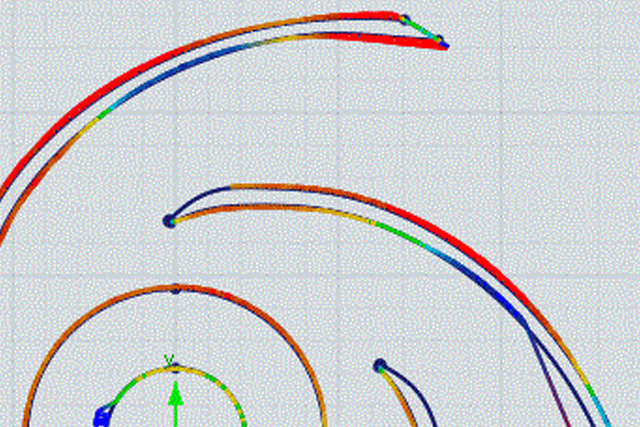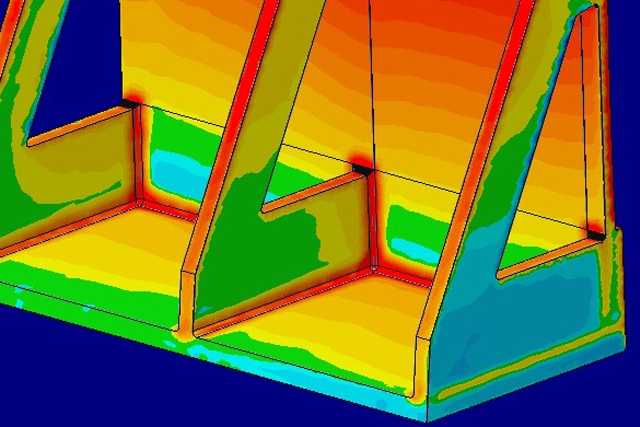 Main equipment
| | |
| --- | --- |
| Simultaneous 5-axis control combined processing machine | 23 units |
| Indexed 5-axis controlled multi-axis processing machine | 1 units |
| Simultaneous 4-axis control combined processing machine | 1 units |
| Machining center (3 axis processing machine) | 3 units |
| NC lathe | 5 units |
| 3D measuring machine | 5units |
Machining center(including simultaneous 5 axis control processing machine)
Manufacturer
Model
size
quantity
MAZAK
VARIAXIS 630-5XⅡ T
X 630 x Y 765 x Z 600
2
(Simultaneous 5-axis control) (with turning function)
Maximum work φ730 x 500
MAZAK
VARIAXIS 730-5XⅡ
X 730 x Y 850 x Z 560 #50
2
(Simultaneous 5-axis control)
Maximum work φ730 x 500
MAZAK
INTEGREX i-200S
X 615 x Y 250 x Z 1077
1
(Simultaneous 5-axis control)(with sub spindle)
Maximum work φ658 x 1011
MAZAK
INTEGREX j-400
X 615 x Y 250 x Z 695
1
(Indexed 5 axis control)
Maximum work φ640 x 629
MAZAK
INTEGREX 200-Ⅳ
X 580 x Y 160 x Z 1045
1
(Simultaneous 5-axis control)
Maximum work φ660 x 995
MAZAK
INTEGREX/e-1060V/8Ⅱ
X 1875 x Y 1060 x Z 1345 #50
1
(Simultaneous 5-axis control)(with turning function)
Maximum work φ1250 x 1250
MAZAK
MAZATECHV-815(Simultaneous 4-axis control)
X 2032 x Y 810 x Z 750 #50
1
DMG MORI
DMU 70
X 750 Y 600 Z 520
1
DMG MORI
DMU 60
X 750 Y 600 Z 520
1
DMG MORI
MILLTAP700
X 700 Y 420 Z 380
1
MAKINO
D500
X 550 Y 1000 Z 500
1
MAKINO
DA300
X 450 Y 620 Z 500
1
MAZAK VARIAXIS 630-5XⅡT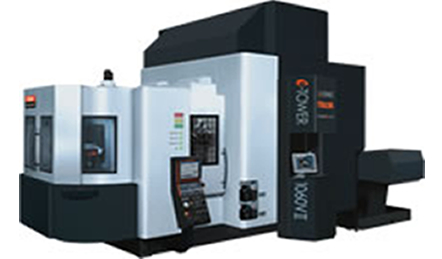 MAZAK INTEGREX e-1060V/8Ⅱ
MAZAK  INTEGREX i200S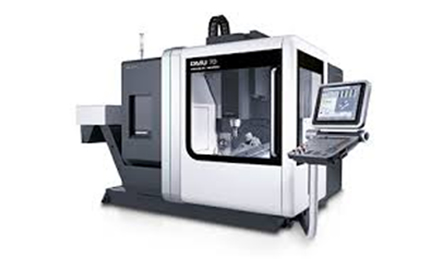 DMG MORI DMU70
NC lathe (including compound lathe)
| | | | |
| --- | --- | --- | --- |
| Manufacturer | Model | size | quantity |
| MAZAK | QT NEXUSⅡ 450 M (With Milling function) | φ580 X 310 Z 1070 | 1 |
| MAZAK | QT NEXUSⅡ 450 | φ580 X 310 Z 1070 18 | 1 |
| MAZAK | QT NEXUSⅡ 300 | φ420 X 225 Z 680 | 1 |
| MAZAK | QT NEXUSⅡ 200 | φ350 X 185 Z 541 | 2 |
| MAZAK | QT SMART300 M | φ420 X 225 Z 680 | 1 |
| MAZAK | QT SMART200 M | φ350 X 185 Z 541 | 1 |
| DMG MORI | NLX3000/1250 | φ420 X 280 Z 1370 | 1 |
| DMG MORI | SL-403 | φ710 X 345 Z 995 | 1 |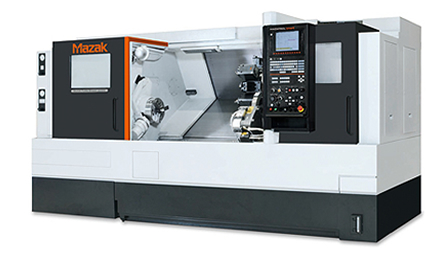 MAZAK QUICK TURN SMART 300M
MAZAK QUICK TURN NEXUSⅡ 450(M)
Front lathe / Universal lathe
| | | | |
| --- | --- | --- | --- |
| Manufacturer | model | size | quantity |
| Dainichi Metal Industry | DLX120x200(FANUC) | Shaking 1200mm Intercentric space 2000mm | 1 |
| Dainichi Metal Industry | DLX75x150(FANUC) | Shaking 750mm Intercentric space 1500mm | 1 |
Grinder
| | | | | |
| --- | --- | --- | --- | --- |
| Type | Manufacturer | model | size | quantity |
| Cylindrical grinding machine | JTEKT | GE4P-150Ⅱ | φ300x1,500 | 1 |
| Surface grinding machine | Kuroda Seiko | GS-63PF | 600x300x80 | 1 |
software
Type
model
Manufacturer
quantity
CAD・CAM
MASTERCAM
CNC Software
1
HyperMILL
OpenMind
1
simulation
VERICUT
CGTech
1
3D measuring machine / 3D digitizer
Type
Manufacturer
model
size
quantity
3D measuring machine
Tokyo Precision
Xyzax SVA fusion
range of measurement 850/1000/600 With scanning measurement function
1
Tokyo Precision
CONTURA G2
range of measurement 1000/1200/600 With scanning measurement function
1
FARO
FARO ARM QUANTUM
range of measurement diameter 2.4m
1
FARO
FARO GAGE
range of measurement diameter1.2m
1
KEYENCE
XM-1200
1
3D digitizer
FARO
Laser Scan
3D laser scanner
1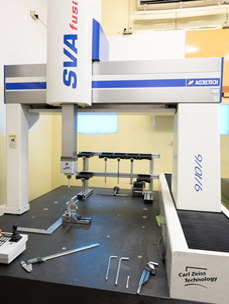 Tokyo Precision Xyzax SVA fusion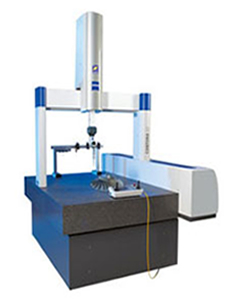 Tokyo Precision CONTURA G2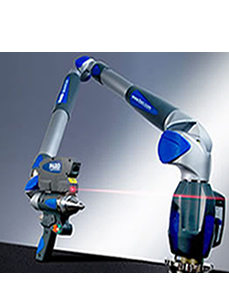 FARO ARM / LaserScan
MAZAK VARIAXIS 730-5x Main specifications
| | |
| --- | --- |
| X axis movement amount | 1875mm |
| Y axis movement amount | 1060mm |
| Z axis movement amount | 1345mm |
| B axis movement amount | -30°~+120° |
| C axis movement amount | 360°(Continuous) |
| Maximum loading work size | φ1250mm x 1250mm |
| Maximum loading weight | 2700kg |
| Main shaft rotation speed | 10000min-1 |
| Main shaft rotation speed | MAZAK INTEGREX e-1060V/8Main shaft rotation speed |