Because it can handle in total,
There is a challenging and a sense of accomplishment.
Ooishi Masaki 
Joined in 2016
---
Q.Deciding who to join
Before joining Dainichi Seisakusho, I was engaged in machining work for about 9 years.
At that time I was working with 3-axis to 4-axis processing machine, so when I was planning to change my job to aim at skill improvement I learned about the existence of Dainichi Seisakusho using the 5 axis machine in the Nishinomiya area .
When I looked up company information, I noticed that I could handle a wide range of products with the latest machines and other companies also went to the company tour, but I wanted to do a high level work at Dainichi Seisakusho, I hoped to join the company .
Q.What is your current job?
Currently working on machining at ROBODRILL, recently became the head of the machining fourth group.
I usually work with three staff members.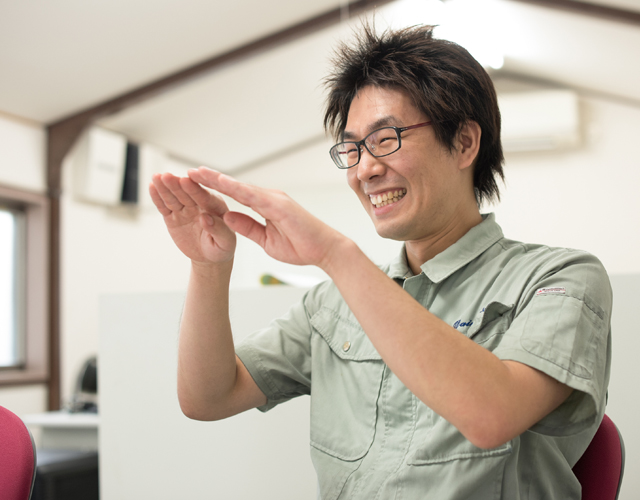 ---
Q.What is the charm of the workplace?
In the case of other companies, if you design only if you are designing, if you are working, we think that there are many places where production progresses with processing and division of labor, but in our case, there is a challenge and a sense of accomplishment as we can handle from design to processing in total.
Q.Please tell us the episode (the biggest challenge and success story) that was left in the impression on the work we have been involved up until now, or the event that I was particularly happy about.
I joined our company, first cut out aluminum squares using CAM and remember what happened when we worked on products.
Also, since we are also handling parts for aircraft, I think that as a whole, the awareness of product safety is high and the level is high.
It is a pleasant moment when we have a difficult order from our customers, and they are successful with wisdom and experience.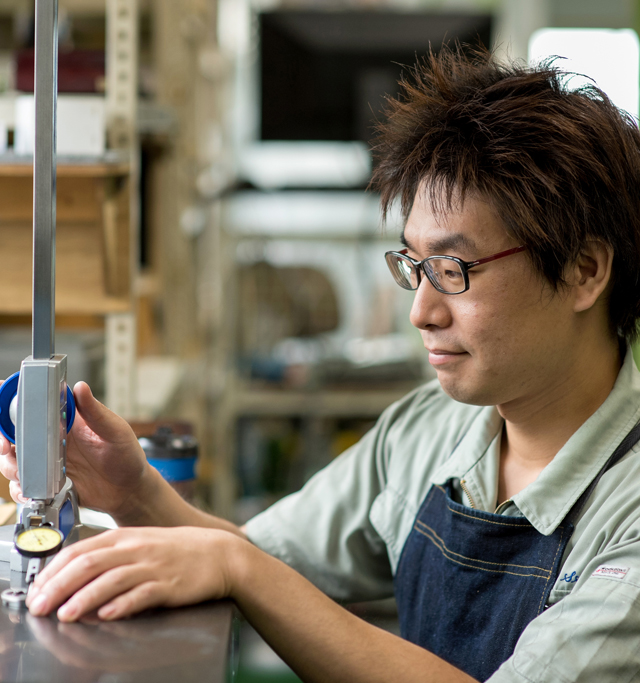 Q.Please write a message to everyone who wishes to join Dainichi from now on.
Our company is a company that will support those who want to learn, have the feeling of wanting to upgrade skills.
Those who like monozukuri, those who feel like doing something, let's work together with 5 axis processing machines by all means!