When I made products by myself,
I think that it is a job with a sense of accomplishment.
Tanaka Kaito 
Joined in 2011
---
Q.Deciding who to join
I graduated from a local industrial high school and joined a new graduate.
When I was hiring a job, I looked at the school's job posting and thought that "I am doing something new, it seems to be interesting," I was interested in it.
Q.What is your current job?
Currently we are in charge of assembling and finishing checkers.
Since I was an electric department at high school, I was worried whether machining could be done or not, but my seniors taught me carefully when I actually joined the company and more things can be done by getting used to work.
When I make products by myself, I think that it is a job with a sense of accomplishment very much.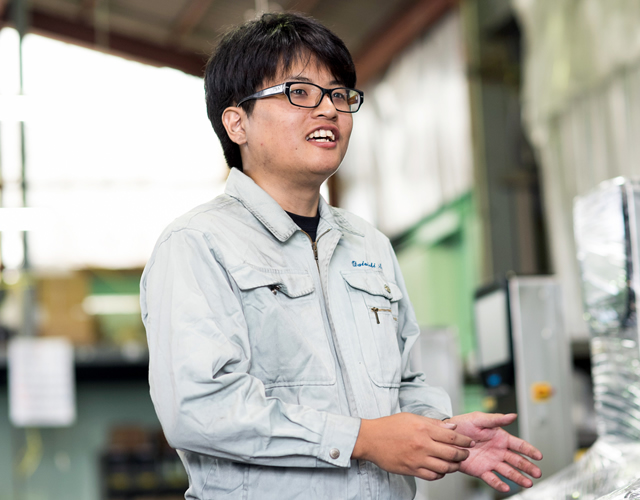 ---
Q.What is the charm of the workplace?
Our company will make the challenge for skill improvement aggressive if there is motivation.
We are also going to outside workshops on welding and robots.
From now on I'd like to program myself to move the machine and I would like to increase my added value by acquiring skills that I can only do.
Q.What kind of company is Daini Seisakusho? Please tell me the atmosphere inside the company.
Because all the employees are nice people, I feel that I was blessed with my colleagues.
Where seniors do not understand, they will tell us how to take care of them.
I usually do my job individually, but some people gather to make one product.
I think that such team work is also cultivated in events such as the year-end party, employee trip, cherry blossom viewing and beer garden held outside the company.
Although we are only those who wish to participate, we all have a good time and are refreshing.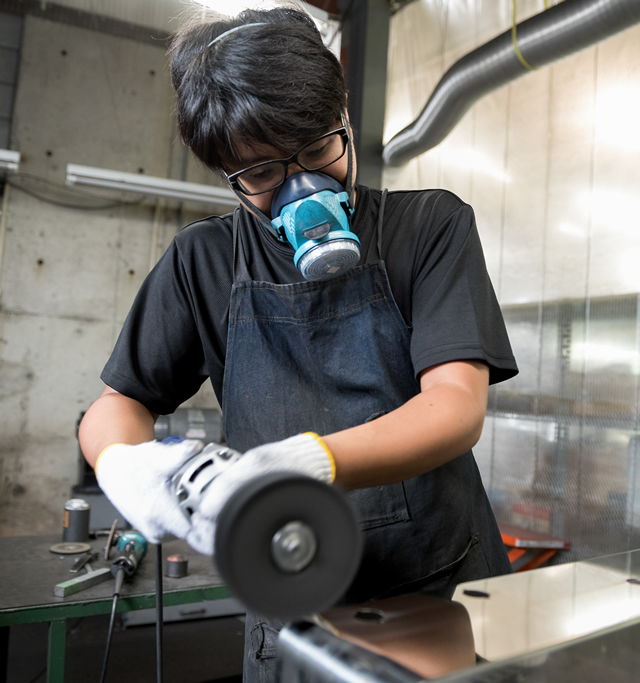 Q.Please write a message to everyone who wishes to join Dainichi from now on.
I think that it is a perseverant person that is suitable for this job.
Also, rather than just doing your own job, people who think that you can do anything can acquire skills, so aggressiveness is important.